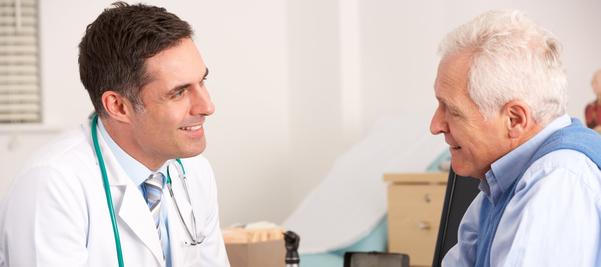 The Importance of Regular Health Check-ups and Preventive Care
Maintaining good health is a lifelong commitment, and it starts with prioritizing preventive care and regular health check-ups. In this blog post, we will explore why these practices are crucial for overall well-being, and specifically highlight the important role that health insurance plays in accessing and affording these essential healthcare services.
Early Detection and Prevention: Regular health check-ups provide an opportunity for early detection of potential health issues. Many serious illnesses, such as cancer or cardiovascular diseases, can be better managed or even prevented when identified in their early stages. Through routine screenings, medical professionals can identify risk factors and intervene before problems become more severe. With the assistance of health insurance, individuals can undergo a range of preventive tests, including mammograms, blood pressure checks, cholesterol screenings, and vaccinations.
Personalized Healthcare: One of the key benefits of regular check-ups is the ability to establish a relationship with a primary care physician. This enables the development of a comprehensive medical history and a better understanding of individual health needs. Health insurance facilitates ongoing access to primary care physicians, allowing patients to receive personalized healthcare advice and guidance tailored to their unique circumstances.
Managing Chronic Conditions: For individuals living with chronic conditions, regular health check-ups are even more crucial. Conditions such as diabetes, asthma, or hypertension require ongoing monitoring and management to prevent complications. Health insurance coverage ensures that individuals can access necessary medications, specialist consultations, and disease management programs. By prioritizing preventive care, individuals can reduce the risk of emergency hospital visits and improve their overall quality of life.
Financial Protection and Affordability: Health insurance acts as a crucial safety net, providing financial protection against unexpected healthcare expenses. Regular health check-ups and preventive care services are typically covered by insurance plans, often at little to no cost for the insured. This reduces financial barriers to seeking care and encourages individuals to prioritize their health on a regular basis. In the long run, preventive care can save both individuals and the healthcare system significant costs by minimizing the need for expensive treatments and interventions.
Access to a Network of Providers: Health insurance offers access to an extensive network of healthcare providers, including doctors, specialists, hospitals, and clinics. By having insurance coverage, individuals gain the flexibility to choose the providers that best meet their needs. This ensures that individuals can find a suitable healthcare professional who understands their medical history and can coordinate their preventive care effectively.
Conclusion: Regular health check-ups and preventive care are essential components of maintaining good health and well-being. By prioritizing these practices, individuals can detect potential health issues early, manage chronic conditions effectively, and improve their overall quality of life. Health insurance plays a vital role in supporting ongoing healthcare by providing financial protection, access to a network of providers, and coverage for preventive services. Remember, investing in your health today through regular check-ups can lead to a healthier tomorrow.
Note: This blog post is for informational purposes only and does not constitute medical advice. Consult with a healthcare professional for personalized guidance regarding your specific health needs.