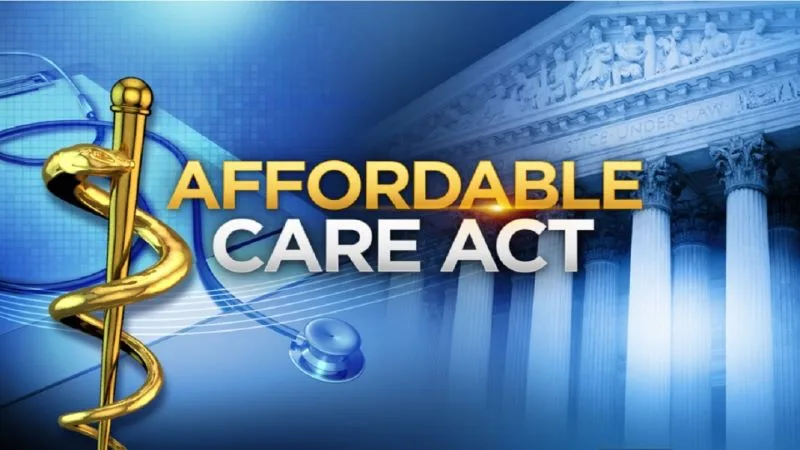 How The Affordable Care Act Changed Healthcare
Welcome to our discussion on one of the most critical topics facing our nation today: Equal and equitable Access to Healthcare. At its core, healthcare is not just a service or a product; it is a fundamental right that every individual deserves, irrespective of their socio-economic status, race, or geographic location. The idea of equal access goes beyond the mere availability of medical facilities. It encompasses the quality of care, timeliness, and the affordability of healthcare services.
The importance of  healthcare equality cannot be overstated. When healthcare is equitable, it promotes well-being, extends life expectancy, and contributes to the social and economic strength of a community. Moreover, it prevents the healthcare system from being overburdened, as preventive care and early treatment often circumvent the need for more intensive, expensive procedures down the line.
Yet, despite the progress we've made over the years, disparities continue to exist. Low-income families, minority communities, and those living in rural areas often face significant hurdles in accessing quality healthcare. However, initiatives like Obamacare and Covered California are making significant strides in leveling the playing field.
In this blog post, we will delve into the efforts made by these programs in ensuring that healthcare is not a privilege for the few but a right for all. So, read on as we explore how we are collectively moving towards a more equitable healthcare system.
The Introduction of Obamacare
In 2010, President Barack Obama signed into law the Patient Protection and Affordable Care Act, commonly known as Obamacare. This landmark legislation aimed to overhaul the United States healthcare system, placing a special emphasis on reducing disparities in healthcare access.
Before Obamacare, millions of Americans were uninsured, with many citing the high cost of insurance as a barrier. Minority communities and low-income households were particularly hard-hit. The lack of coverage often led to deferred medical care, which in turn escalated into more serious health problems and even higher healthcare costs.
Obamacare sought to break this vicious cycle by introducing a number of key reforms:
Medicaid Expansion: One of the major provisions was the expansion of Medicaid to cover adults under 65 with income up to 138% of the federal poverty level. This allowed more low-income individuals and families to gain access to healthcare services.
Health Insurance Marketplaces: The law established online marketplaces where people could shop for and purchase health insurance. Federal subsidies were provided to those who could not afford insurance, based on their income.
Essential Health Benefits: Obamacare required insurance plans to cover a set of essential health benefits, including preventive services, hospitalization, and prescription drugs, ensuring comprehensive coverage.
Coverage for Pre-existing Conditions: One of the most popular provisions of the act prohibited insurance companies from denying coverage based on pre-existing conditions, thereby making insurance accessible to those who needed it the most.
Young Adult Coverage: The act allowed young adults to remain on their parents' health insurance plans until the age of 26, which was particularly beneficial for those entering the job market during times of economic uncertainty.
By implementing these reforms, Obamacare succeeded in expanding access to healthcare for millions of Americans. As of 2021, it is estimated that over 20 million previously uninsured individuals gained coverage through the act. While not without its challenges and controversies, Obamacare represented a significant step towards achieving the goal of equal access to healthcare for all Americans.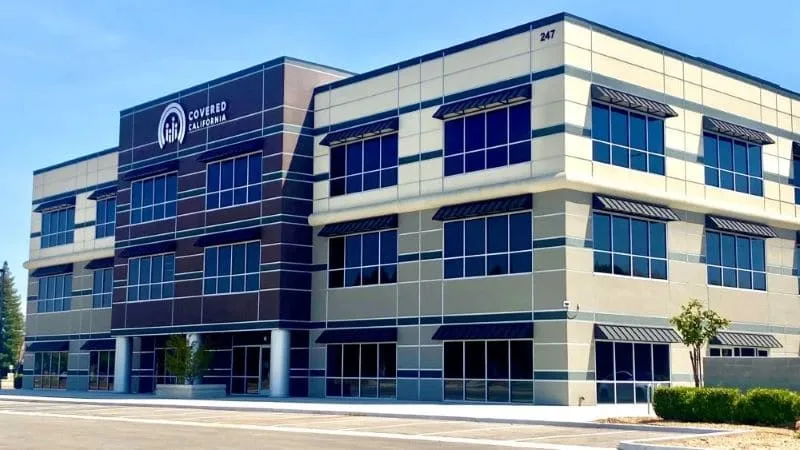 Covered California's Role
In the grand tapestry of healthcare reform, Covered California serves as a shining example of how state-level initiatives can bolster federal efforts. Established in 2014, Covered California is the Golden State's official health insurance marketplace where residents can shop for, compare, and buy insurance coverage. It serves as an extension of the federal Obamacare program but is tailored to meet the specific needs of Californians.
What sets Covered California apart?
Localized Options: Covered California offers plans from local providers, allowing Californians to choose options that are closely aligned with their community's healthcare resources.
Streamlined Enrollment: With an easy-to-use website and numerous enrollment centers, including our very own, Covered California has made the process of obtaining healthcare coverage as straightforward as possible.
Additional Subsidies: Beyond the federal subsidies provided through Obamacare, Covered California offers additional financial assistance to eligible households. This makes healthcare even more affordable for low- and middle-income Californians.
High Standards of Care: Covered California has strict quality standards for participating health insurance companies, ensuring that subscribers have access to high-quality care.
Extensive Outreach: Through public awareness campaigns and community engagement, Covered California actively reaches out to marginalized communities, reducing disparities in healthcare access.
Year-round Assistance: Covered California offers year-round support and assistance through its customer service channels, so help is always at hand for policyholders.
By effectively tailoring Obamacare's federal blueprint to the unique needs and challenges faced by Californians, Covered California has succeeded in making healthcare even more accessible in the state. It stands as a testament to what can be achieved when state and federal initiatives work hand-in-hand to tackle the pressing issue of unequal access to healthcare.
Current Stats and Data: The Numbers Speak for Themselves
While personal stories vividly capture the human impact, it's important to also consider the broad-scale effects of Obamacare and Covered California. To truly gauge the success of these programs in democratizing healthcare access, we turn to the data. The statistics are illuminating:
Decrease in Uninsured Rate: Since the implementation of Obamacare in 2014, the uninsured rate in the United States has decreased significantly. According to the National Center for Health Statistics, the uninsured rate dropped from 16% in 2010 to 8.8% in 2017.
Covered California's Impact: In California alone, Covered California has made tremendous strides. As of 2021, nearly 1.6 million Californians were enrolled through Covered California, with many benefiting from additional state subsidies.
Medicaid Expansion: Due to the Medicaid expansion under Obamacare, an additional 15 million adults have gained coverage nationally. In California, Medi-Cal enrollment surged by over 50%, adding approximately 3.7 million enrollees since 2013.
Quality of Care: A study published in the Journal of the American Medical Association found that states that expanded Medicaid saw significant improvements in access to high-quality care, particularly for low-income populations.
Financial Protections: According to a Commonwealth Fund report, the number of Americans forgoing healthcare due to cost has decreased by nearly 20% since the introduction of Obamacare.
Access to Preventive Services: The Centers for Disease Control and Prevention report that over 76 million Americans have received at least one free preventive service, like a wellness visit or a vaccination, thanks to Obamacare's essential health benefits.
Equity Gains: Data indicates that racial and ethnic disparities in healthcare access have narrowed since the inception of Obamacare. For instance, the uninsured rates for Hispanic and Black Americans have seen greater reductions compared to the general population.
Young Adult Coverage: Nearly 2.3 million young adults gained health insurance coverage by staying on their parents' plans until age 26, according to the Department of Health & Human Services.
These numbers reveal that Obamacare and Covered California are not just idealistic ventures but effective mechanisms for bridging the healthcare divide. While there is still work to be done, the statistical improvements indicate that we are on the right path towards achieving equal access to healthcare for all Americans.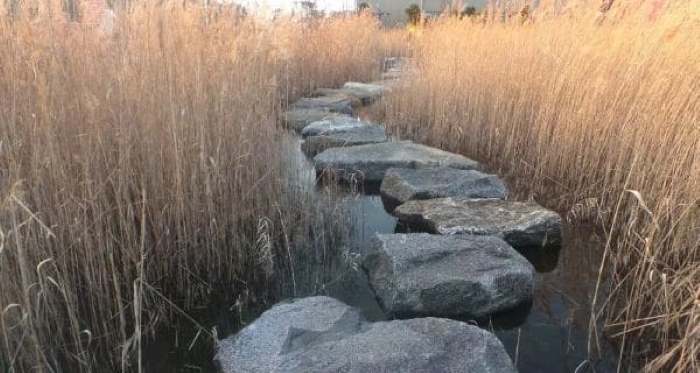 Challenges Ahead: The Road to Equality is Long
While Obamacare and Covered California have made remarkable strides in leveling the healthcare playing field, it's important to recognize that the journey towards true equality is far from over. Several barriers persist that warrant attention from policymakers, healthcare providers, and the community at large:
Rising Healthcare Costs: Despite subsidies and expanded Medicaid, healthcare remains unaffordable for many. The rising cost of prescription drugs, medical procedures, and insurance premiums continues to outpace wage growth, making it challenging for low-income households to access necessary care.
Coverage Gaps: There are still groups that fall through the cracks, particularly those who earn slightly too much to qualify for Medicaid but too little to afford marketplace insurance, even with subsidies.
Rural Access: Geographic disparities continue to be a pressing issue. Rural areas often lack sufficient healthcare facilities and specialists, making it difficult for residents to receive timely and appropriate care.
Cultural and Linguistic Barriers: While Covered California has made significant efforts in outreach, non-English speakers and culturally diverse communities often find it challenging to navigate the healthcare system, exacerbating disparities.
Mental Health Stigma: Mental health services are among the essential health benefits provided, but social stigma and lack of awareness still deter many from seeking the help they need.
Complexity of Enrollment: The process of applying for coverage and understanding the nuances of different insurance plans can be daunting, particularly for those without a strong grasp of healthcare jargon or those who are new to the insurance landscape.
Political Instability: The future of healthcare reform remains uncertain with periodic legislative challenges to Obamacare and fluctuating state budgets that could impact programs like Covered California.
Social Determinants of Health: Factors such as housing instability, food insecurity, and educational inequalities contribute to healthcare disparities and are areas that require multi-sectoral interventions.
Technology Divide: As healthcare systems increasingly rely on digital platforms, the digital divide becomes more pronounced, affecting mainly elderly and low-income populations who may not have easy access to the internet or digital literacy.
Recognizing these challenges is the first step toward finding solutions. As we celebrate the achievements of Obamacare and Covered California, we must also commit to continuous improvement and innovation. Only through collective effort can we hope to dismantle the remaining barriers and realize the dream of universal, equal, and equitable access to healthcare.