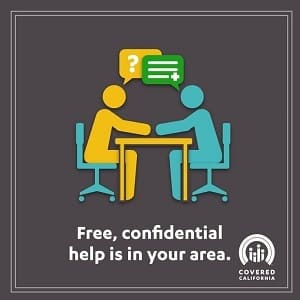 How to Choose a Health Insurance Plan
Choosing the right health insurance plan is an essential part of ensuring your physical and financial well-being. The ideal insurance plan will provide the coverage you need at a price you can afford. However, the sheer amount of information to sift through can make the selection process seem daunting. This post aims to simplify the task, providing you with essential information on how to compare plans, factors to consider when choosing a plan, and how to find a plan that best meets your needs.
Comparing Health Insurance Plans
A good starting point is to understand the basic structure of health insurance plans. The four common types are Health Maintenance Organizations (HMOs), Preferred Provider Organizations (PPOs), Exclusive Provider Organizations (EPOs), and Point of Service (POS) plans. Each of these has its own set of rules and restrictions, so it's important to understand the pros and cons of each type.
When comparing health insurance plans, pay attention to these key aspects:
Premiums: This is the amount you pay each month for your insurance. It's tempting to choose the plan with the lowest premium, but remember that a lower premium often means higher out-of-pocket costs when you need care.
Deductibles: This is the amount you have to pay for covered health care services before your insurance plan starts to pay. Plans with lower monthly premiums usually have higher deductibles.
Copayments and Coinsurance: These are your share of the costs of a health care service, usually expressed as a fixed amount (copayment) or a percentage (coinsurance) that you pay after you've paid your deductible.
Out-of-pocket Maximums: This is the most you have to pay for covered services in a plan year. After you reach this limit, your health insurance will pay 100% of the costs of covered benefits.
Coverage: This refers to the medical services that are included in the plan. It's crucial to ensure that the services you need or anticipate needing are covered.
Factors to Consider When Choosing a Plan
Once you've compared different plans, the next step is to consider your personal needs and circumstances. Here are some factors to bear in mind:
Your Health Status: If you have a chronic illness, you may need a plan that has a broad coverage and lower out-of-pocket costs. If you're generally healthy, a plan with a higher deductible but lower premiums may be a cost-effective choice.
Your Preferred Doctors and Hospitals: If you have preferred doctors or specialists, make sure they are in-network for the plan you're considering.
Prescription Drugs: If you regularly take certain medications, ensure they are covered by the plan.
Your Budget: Consider what you can afford to pay in premiums, deductibles, and other out-of-pocket costs.
Life Changes: Anticipate any major life changes that could affect your health insurance needs, such as planning to start a family or undergoing a major surgery.
Finding a Plan that Meets Your Needs
Armed with a comparison of plans and an understanding of your needs, you are now better positioned to find a plan that suits you.
In the United States, you can purchase health insurance through the Health Insurance Marketplace during the open enrollment period or a special enrollment period if you qualify. You can compare and choose plans on the Marketplace website.
Employers also often provide health insurance as part of their benefits package. If you're employed, check with your human resources department about your options.
Finally, consider seeking the help of an insurance broker or an independent agent if you're finding the process overwhelming. They can provide personalized advice and simplify the process for you.