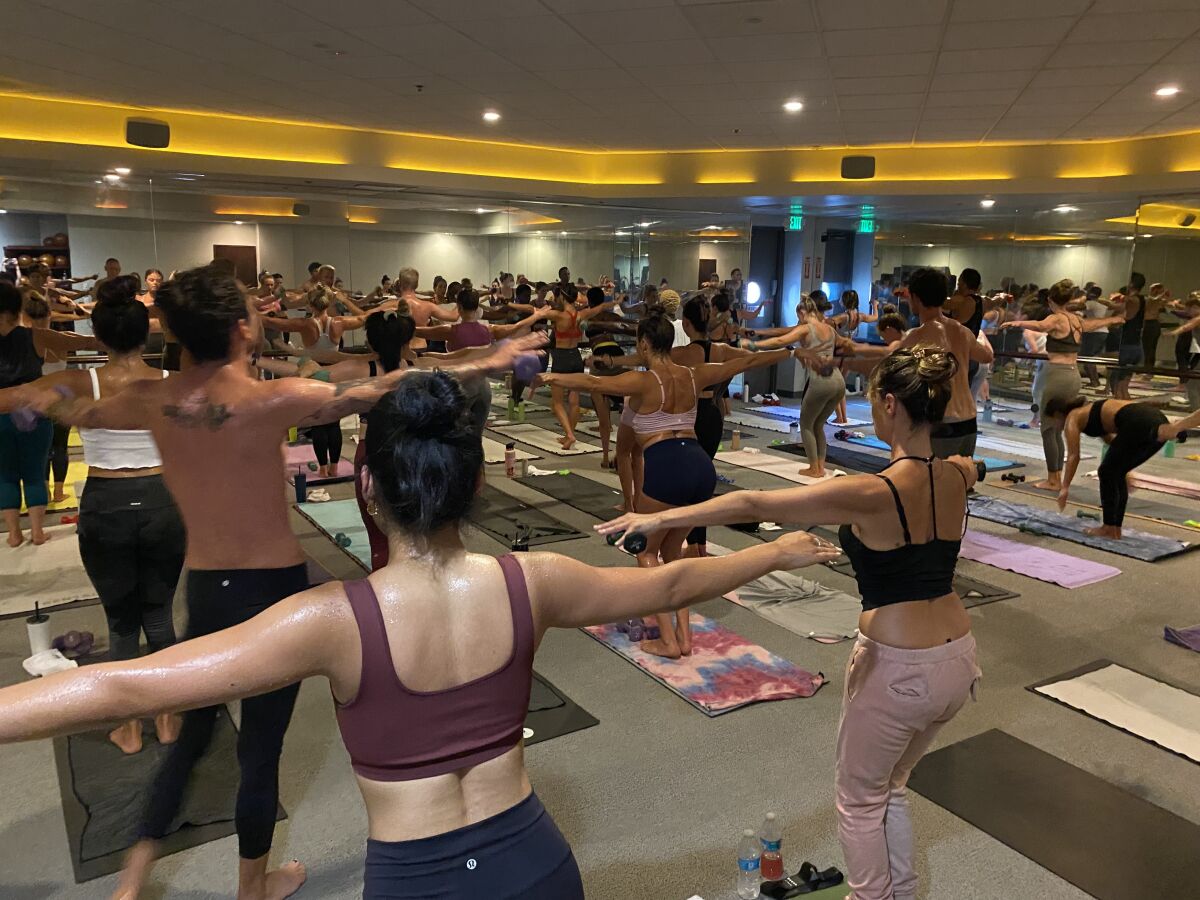 Hot yoga health benefits. The Transformative Power of Hot Yoga: Enhancing Physical and Emotional Well-being
In recent years, hot yoga has gained tremendous popularity as a unique and challenging form of exercise. The combination of traditional yoga postures and a heated environment provides numerous advantages that extend beyond physical fitness. Hot yoga not only promotes flexibility, strength, and cardiovascular health but also offers a transformative experience for the mind and emotions. In this blog post, we will explore the advantages of hot yoga and its profound impact on both physical and emotional well-being.
Enhanced Physical Fitness: Hot yoga is practiced in a room heated to around 95-105°F (35-40°C) with high humidity levels, intensifying the benefits of the practice. Here's how hot yoga contributes to your physical health:
a) Increased Flexibility: The heat helps relax the muscles, enabling practitioners to deepen their stretches and improve flexibility more effectively than in a non-heated environment.
b) Improved Strength: Hot yoga incorporates a series of challenging poses that engage and strengthen various muscle groups. The elevated temperature stimulates blood flow, delivering oxygen and nutrients to muscles, promoting growth and toning.
c) Cardiovascular Conditioning: The heat in hot yoga raises your heart rate, providing a cardiovascular workout similar to that of a low-impact aerobic exercise. This strengthens your heart, improves circulation, and enhances overall cardiovascular health.
Detoxification and Cleansing: The profuse sweating induced by hot yoga promotes detoxification, flushing out toxins and impurities from the body. Sweating helps unclog pores, leading to clearer and healthier skin. Moreover, increased blood circulation during hot yoga aids in the elimination of metabolic waste and supports the functioning of vital organs.
Stress Relief and Emotional Well-being: Beyond its physical benefits, hot yoga has a profound impact on emotional and mental well-being. Here's how hot yoga contributes to your emotional health:
a) Stress Reduction: The meditative aspects of hot yoga, combined with the heat, create a unique environment that promotes relaxation and stress relief. The focus on breath control and mindfulness helps quiet the mind, reducing anxiety and promoting mental clarity.
b) Emotional Release: The heat in hot yoga can act as a catalyst for emotional release. As you delve deeper into your practice, buried emotions may surface and be released through the combination of physical movement, deep breathing, and the supportive environment of a hot yoga class.
c) Increased Mindfulness and Self-Awareness: Hot yoga cultivates mindfulness and self-awareness as you navigate the challenging poses and intense heat. By paying attention to the present moment, you become more attuned to your body, thoughts, and emotions, fostering a deeper connection with yourself.
How Hot Yoga Can Empower Your Health, Reducing Dependence on Medications and Healthcare Resources
Preventative Approach to Health: Hot yoga offers a proactive approach to maintaining your health. By consistently practicing hot yoga, you can strengthen your body, boost your immune system, and enhance overall well-being. This preventive approach may reduce the need for medications to manage certain health conditions.
Improved Cardiovascular Health: Regular hot yoga practice can have a positive impact on cardiovascular health. The combination of physical exertion and the heated environment helps lower blood pressure, improve circulation, and increase heart strength. By promoting a healthy cardiovascular system, hot yoga may potentially reduce the reliance on medications for managing cardiovascular conditions.
Weight Management and Metabolic Health: Hot yoga is an excellent tool for weight management and improving metabolic health. The high-intensity workout, combined with the heat, accelerates calorie burn, promotes fat loss, and enhances metabolism. As a result, maintaining a healthy weight and managing metabolic conditions may be possible without resorting to medications or medical interventions.
Stress Reduction and Mental Well-being: Chronic stress can have a significant impact on our overall health, leading to various physical and mental ailments. Hot yoga serves as a powerful stress management tool, reducing cortisol levels and promoting a sense of calm and relaxation. By incorporating hot yoga into your routine, you may find that you can better manage stress, reducing the need for stress-related medications and their associated healthcare resources.
Improved Joint and Muscular Health: Hot yoga's heat enables deeper stretching and improved joint mobility, which can be particularly beneficial for individuals with conditions such as arthritis or chronic pain. By regularly practicing hot yoga, you may experience reduced pain and inflammation, potentially minimizing the need for pain medications or extensive healthcare interventions.
Enhanced Mental and Emotional Resilience: Hot yoga provides an opportunity to cultivate mental and emotional resilience. The practice encourages mindfulness, self-awareness, and the development of coping mechanisms for dealing with life's challenges. By nurturing mental and emotional well-being through hot yoga, you may find that you require fewer medications or therapeutic interventions to manage anxiety, depression, or other mental health conditions.
Conclusion: Hot yoga offers a comprehensive approach to health that goes beyond traditional medicine. By incorporating hot yoga into your lifestyle, you can strengthen your body, reduce stress, and improve overall well-being. The physical and emotional benefits of hot yoga may potentially decrease the need for medications and healthcare resources, empowering you to take charge of your health proactively. Embrace the healing power of hot yoga, and discover a path towards holistic wellness and self-care.