Medicare Supplement and Medicare Advantage Plans
Affordable Healthcare
Medicare
Plans
Medicare is administered by the Centers for Medicare & Medicaid Services, an agency of the U.S. Department of Health and Human Services. It's purpose is to provide healthcare for disabled and elderly Americans at a minimal cost. Under certain circumstances some individuals can obtain original medicare at no cost. If you are on a limited income we suggest that you contact your state Medicaid office to see if you qualify for additional assistance.
Original Medicare includes both Part A and B services.
Part A covers hospital costs, health care services at home, nursing and hospice care costs.
Part B covers routine costs such as laboratory tests, surgeries, doctor visits, and supplies such as walkers or artificial limbs. In addition, costs of preventative services such as vaccines, and ambulance costs are also covered.
Individuals who are already benefiting from the original Medicare plan can add additional benefits by obtaining a

 

Medigap policy.

 

(called

 

Medicare Supplement Insurance) Medicare Supplement insurance helps pay for all or a portion of your deductibles, co-payments, gaps, and services that are not covered with original medicare. You can also obtain a stand alone Prescription Drug Plan (PDP). These plans are sold by independent insurance companies. The benefits offered by these policies vary from company to company. This makes it important to compare policies between different companies before buying a medicare supplement policy or a stand alone Prescription Drug Plan (PDP).
​​Individuals can also obtain Medicare Part C coverage by signing up for Medicare Part A & B and applying for a Medicare Advantage Plan during their open enrollment period. Medicare Advantage plans offer the same benefits as Original Medicare, however, the plan is run by private insurance companies. Some Medicare advantage plans offer additional benefits which are not included in Original Medicare, although you may have to pay an extra premium for some or all of these services.
Vision Services
Hearing Services
Dental Services
Routine foot care services
Chiropractic Services
Prescription Drug coverage
Who Is Eligible For Medicare
Individuals or a spouse that are U.S citizens or permanent residents that have paid Medicare taxes while employed for at least a minimum number of years and have reached the age of 65 typically qualify.
Adults with certain permanent disabilities and or medical conditions, such as Lou Gehrig's disease may also qualify.
Individuals that do not meet the above requirements can purchase Medicare Part A by paying a monthly premium.
Disabled individuals who are under the age of 65 will be enrolled into Medicare Part A once they have received Railroad Retirement Disability or Social Security benefits for 2 years.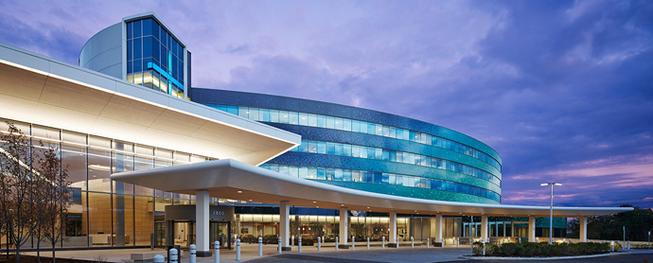 Medicare Part A
Medicare Part A is a plan offered by the Federal government to people aged 65 or above and people below 65 with particular disabilities. Hospital inpatient costs are covered by Medicare Part A. This plan offers the following benefits:
Inpatient care in hospitals
Skilled nursing and rehabilitation care
Home healthcare
Hospice care
Inpatient psychiatric care (up to 190 lifetime days)
Long-term or custodial care is not covered by Part A
How it Works
​You must meet your deductible of $1,600 before coverage begins.
If you are hospitalized for more than 60 days, you will pay a co-insurance of $400 per day beginning on day 61 through day 90. After that your coinsurance will increase to $800 a day for days 91-150.
​Medicare Part A comes with the original Medicare and does not require payment of a monthly premium for people for whom Medicare taxes were paid by them or a spouse. If you already benefit from Social Security or the Railroad Retirement Board (RRB), you will also get the benefits of Medicare Part A as soon as you turn 65, or if you have received disability benefits for two years from RRB or Social Security. Your Medicare card will be posted to you three months before you turn 65, or in the 25th month of receiving disability benefits. You can get Part A benefits in the first month of receiving your disability benefits if you have Amyotrophic Lateral Sclerosis (ALS; also called Lou Gehrig's disease). If you are not entitled to the benefits of Part A, you can buy the plan under the following conditions:
You must be 65 or older, entitled to or enrolling in Medicare Part B, and a citizen of the United States.
If you are under 65 and disabled, and returned to work leading to closure of Medicare Part A benefits.
Your Medicare taxes have not been paid through your employment.
​
How to get started
If you are looking to buy a Medicare plan, you can use a number of resources to help you make the best decision:You can speak to an expert on Medicare plans and services using our helpline which is open Monday through Friday from 9 a.m. to 6 p.m.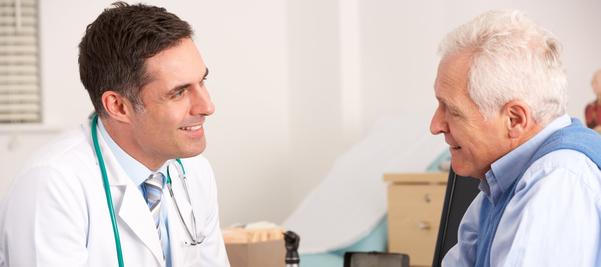 Medicare Part B
Medicare Part B is medical insurance that helps cover costs for doctor visits both at your doctors office and while in the hospital. It also includes durable medical equipment such as walkers and wheelchairs, laboratory and diagnastic test, outpatient care, mental healthcare, Therapies, some medications and supplies do to medical needs, and preventative services. The following is a list of some of the preventive services included in Medicare Part B:
One time physical exam
Yearly wellness visit
Bone Mass measurement every two years for particular conditions
Some individuals qualify for Alcohol abuse screening once a year
Blood test to screen for cardiovascular issues – every five years
Screening for Colorectal cancer
Screening for Breast cancer once a year for women
Screening for obesity and counseling for certain beneficiaries
Screening for prostate cancer once a year for males over the age of 50
Beneficiaries with a high risk of glaucoma can be tested once a year
Pelvic and pap test exam every two years and once a year for individuals with high risks
How does it work?
You can obtain Medicare Part B coverage by paying a monthly premium which is taken out of your social security check.
Part B coverage begins once you meet your annual deductible of $226.00.
Once you have meet your deductible Medicare pays 80% of the approved charges. You are responsible for the remaining 20%.
Your responsibility for outpatient mental health care is 45% of the incurred costs.
Cost of Medicare Part B
Individuals are not required to purchase Part B. If you choose to opt out of Part B, follow the instructions on your Medicare card, and mail the card back to Medicare. If you choose to purchase this coverage the costs are based on your yearly income. The costs of Part B are as follows:
You pay $164.00 per month if your individual tax return is $97,000 or below or your joint tax return is $194,000 or below.
You pay $230.80 per month if your individual return is $97,001,001-$123,000 or your joint tax return is $194,001-$246,000
You pay $329.70 per month if your individual tax return is $123,001-$153,000 or your joint tax return is $246,001-$306,000
You pay $428.60 per month if your individual tax return is $153,001-$183,000 or your joint tax return is $306,001-$366,000
You pay $527.50 per month if your individual tax return is above 183,000-500,000 or your joint tax return is $366,001-$750,000

Medicare Part C
Medicare Advantage Plans are unique Medicare healthcare plans which can be received through a private company. Private companies offer these contracts with Medicare to provide individuals with their full range of Part A and Part B benefits in addition to others. Types of specific plans offered through this program include
Health Maintenance Organizations (HMOs)
Medicare Medical Savings Account Plans (MSA)
Special Needs Plans (SNP)
Preferred Provider Organizations (PPO)
Point of Service Plans (POS)(HMOPOS)
Medical Savings Account (MSA) plans
Private Fee-for-Service Plans (PFFS)
Regional Preferred Provider Provider Organization (RPPO)
While the majority of these plans include all essential health needs, including prescription drugs, the services are covered uniquely through the new program (and not through the original Medicare program).
The different plans work in different ways to meet different needs. HMO plans allow individuals to visit only doctors, specific health providers, and hospitals that are listed on the plan. The only exception to this is in the event of an emergency. Meanwhile, PPO plans allow more freedom, but require less money when the patient adheres to the list of medical professionals detailed in the plan. Patients then pay a considerable degree more if they use doctors, hospitals, or providers outside of the network. PFFS plans have a system for establishing payment amounts based on the unique variables of the situation. SNPs are custom created for unique needs, and therefore have custom created prices. The HMOPOSs and MSA plans are less common, and allow discounts for receipt of services outside of the pre-established network (HMOPOSs) or a combination of a high deductible plan with a bank account (MSA).
Considering who can join a Medicare Advantage Plan, and how to join, it is important that the individual meets and follows specific criteria. Most individuals can join if they: i) reside in the service area of the plan, ii) are receiving Medicare Part A and B, and iii) do not have end-stage renal disease. Joining a plan may require different steps, as not all plans function in the exact same manner. It is recommended that individuals compare plans that are available to them in their area before making a strategic decision. Following this decision, plans can generally be joined by: i) using the plan finder provided by Medicare, ii) visiting the listed website for the plan, possibly allowing individuals to join online, iii) completing any enrollment paperwork required, and iv) contacting the plan provider and Medicare regarding the plan details.
Medicare Advantage Plans allow individuals to receive additional services from companies approved by Medicare, while continuing to receive their original Medicare benefits. Medicare Advantage Plans therefore cover all Medicare services, and potentially offer additional coverage. The plans involve Medicare paying a specific amount on a monthly basis, while the companies receiving these funds abide by regulations established by Medicare. The plan can charge varying out-of-pocket expenses, while different variables affect the specific amount. Prescription drug overage is generally included. Patients should be aware that joining a Medicare Prescription Drug Plan voids a Medicare Advantage Plan, returning the patient to their initial Medicare plan. The majority of Medicare Advantage Plans cover prescription drugs, so such supplemental enrollment is generally unnecessary. Patients should also be aware that Medicare Supplement Insurance or Medigap policies are generally incompatible with Medicare Advantage Plans, and patients attempting to join a Medicare Advantage Plan are therefore advised to drop their Medigap policy. Medigap policies cannot be used to pay for Medicare Advantage Plan expenses.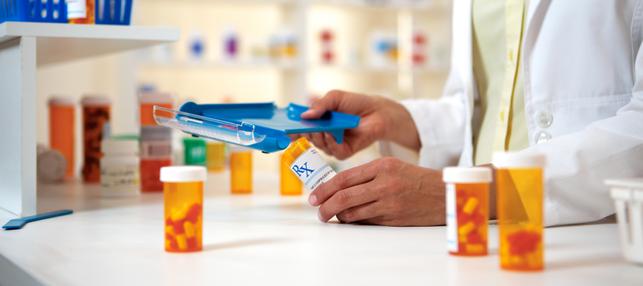 Medicare Part D
Part D plans must cover at least the Part D standard benefit or its actuarial equivalent.
The standard benefit requires the beneficiary to pay:
$505 deductible
25% of prescription drug costs between $320 and $2,960 = $660
Part of the costs in the "Coverage Gap" – After total spending on drugs by the beneficiary and the plan reaches $2,960 the beneficiary pays for 65% of generic drug costs and 47.5% of brand name drug undiscounted costs. Drug manufacturers provide a 50% discount on brand name drug costs. A new law enacted in 2010 eliminates the coverage gap by 2020 by reducing the amount beneficiaries pay while in the coverage gap by a small percentage each year until 2020 when they will be responsible for only 25% of brand and generic drug costs. Nominal costs under catastrophic coverage: Once beneficiary expenditures (including drug manufacturer discounts) reach a total of $4,700, the beneficiary is through the coverage gap and reaches catastrophic coverage. On any future prescriptions the beneficiary pays either a co-pay of $2.65 for generic drugs or $6.60 for brand name drugs or a co-insurance of 5%, whichever is greater.
Part D plan benefits may differ from the standard benefit under specific Medicare rules.
In all cases the value of Part D benefits must be at least as good as the standard coverage. Some Part D plans may also include enhanced coverage for an additional monthly premium.
Enrollees may fill prescriptions for covered drugs at network pharmacies that contract with plans. Network pharmacies include retail pharmacies and may also include mail order pharmacies. Part D plans may designate preferred pharmacies that offer lower levels of cost-sharing than apply at non-preferred pharmacies. Under certain circumstances, enrollees may fill prescriptions for covered drugs at non-network pharmacies, but likely at higher cost to enrollees. For example:
Illness or losing a drug during travel
Circumstances resulting in limited access to a drug through in-network pharmacies
Part D plans commonly use a variety of prescription drug benefit management tools, including:
A formulary: A list of drugs covered by the plan
Co-pay tiers: Drugs grouped together by amount of co-pay are in a tier with a set amount for each prescription. Many plans group drugs into 3 or 4 tiers with lower tiers costing less than higher tiers, for example:
Tier 1: Generic drugs
Tier 2: Preferred brand-name drugs
Tier 3: Non-preferred brand-name drugs
Tier 4: High-cost drugs

Medicare Supplement Plans
Click here for information on Medicare Supplement Plans
Medicare ​Plan Enrollment Periods
Initial Enrollment Period
Your initial sign up period for Medicare Part A and/or Part B begins three months prior to the month of your 65th birthday and ends 3 months after your birth month.
When you enroll during the first three months of your initial enrollment period, your new Medicare coverage will begin on the first day of the month in which you turn 65.
If you don't enroll during the first three months of your Initial Enrollment Period and enroll the month of your birthday or during your last three months of your Initial Enrollment period there will be a delay in your Medicare coverage.
Most individuals who apply for Social Security three months prior to turning 65 will automatically be enrolled into Medicare Part A and Part B. It is recommended that you enroll 3 months prior to turning 65 by contacting Social Security to begin enrollment. You can begin enrollment by calling 1 800-Medicare. During this initial period it may be in your best interest to enroll in a Medicare Supplement Plan, and a (Part D) Prescription Drug Plan, or a Medicare Advantage Plan that includes (Part D) prescription drugs.
General Enrollment Period
If you did not sign up for Medicare during your Initial Enrollment Period your next available time to sign up begins January 1st and ends March 31st. Your new coverage will start on July 1st of that year. An additional 10% penalty is added to your Part B premium for every year that the beneficiary choose to forgo purchasing Medicare Part B.
Special Enrollment Period
If you were covered under a group health policy because of current employment during your Initial Enrollment Period, you may sign up without paying a Part B penalty at any time while you are covered by your group health insurance. Individuals also have the option of signing up within 8 months immediately after their group coverage ends.
Prescription Drug Plan Enrollment Period
Initial Enrollment Period – The IEP begins 3 months before the month an individual meets the eligibility requirements for Part B, and ends 3 months after the month of eligibility.
Annual Election Period – is October 15 to December 7 If you chose to keep your plan, no action is needed. During this period insured's may drop their Medicare Advantage and/or drug coverage. You also may make more than one enrollment choice during this period, however, the last choice you make will be the plan that takes effect. Your new coverage will begin Jan 1st Marketing reps are not allowed to accept applications prior to Oct 15
If you purchase a PDP plan after your initial enrollment period, you will be required to pay a 1% premium penalty for each month that you choose to forgo Part D coverage.
Medicare Supplement Enrollment Period
Turning age 65 and signing up for Part B triggers a six-month Medigap open enrollment period when Medigap plans must be issued, regardless of any pre-existing conditions, called a guaranteed issue right. In limited circumstances, leaving a Medicare Advantage plan will trigger a guarantee issue opportunity.
Medicare Advantage Enrollment Period
Initial Coverage Enrollment Period – The ICEP begins three months immediately before the individual's first entitlement to both Medicare Part A and Part B and ends on the later of the last day of the month preceding entitlement to both Part A and Part B, or the last day of the third month after the month in which an individual meets the eligibility requirements for Part B. Annual Election Period (October 15 – December 7)​If you chose to keep your plan, no action is needed. During this period insured's may drop their Medicare Advantage and/or drug coverage. You also may make more than one enrollment choice during this period, however, the last choice you make will be the plan that takes effect. Your new coverage will begin Jan 1st Marketing reps are not allowed to accept applications prior to Oct 15
Medicare Advantage Disenrollment Period (January 1 – February 14)
For all Medicare advantage or Medicare Advantage-Prescription Drug beneficiaries . During this period, you may disenroll from your current plan and return to Original Medicare. At this time, you have the option to enroll in a Stand Alone Prescription Drug Plan, which would automatically disenroll you from your Medicare Advantage Plan.
Open M-F 9:00am-6:00pm
Saturday 9:00am-2:00pm