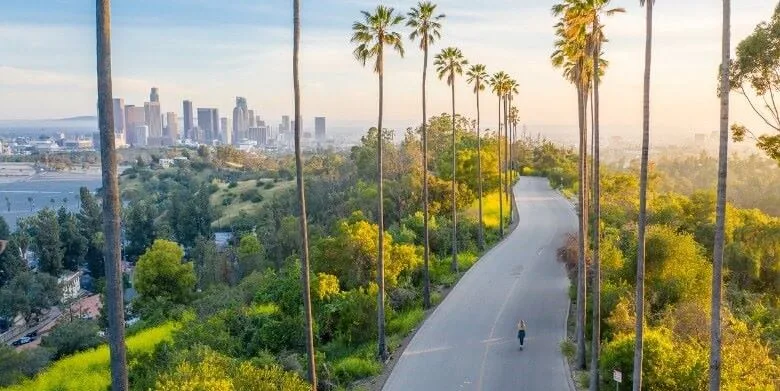 Covered California | Healthcare for Immigrants in California
Welcome to our comprehensive guide on Healthcare for immigrants in California. As you set your foot in the Golden State, one of the most pressing concerns is likely to be healthcare. In the United States, healthcare can be both complex and costly, making it essential to have a health insurance plan that best suits your needs.
How can Covered California help?
As you embark on your journey to understanding healthcare in California, one term you'll frequently come across is Covered California. But what exactly is it, and how does it differ from other health insurance options? Most importantly, why might it be an excellent choice for immigrants?
Covered California is the state's official health insurance marketplace where Californians can shop for, compare, and buy insurance that meets federal quality standards. Established under the Affordable Care Act (ACA), often referred to as Obamacare, this marketplace aims to simplify the process of buying health insurance. Here, you'll find a variety of plans from private insurance companies, neatly organized in a way that allows you to compare them side by side. Covered California also serves as a gateway for individuals and families to check their eligibility for public programs like Medi-Cal, California's Medicaid program.
How It Is Different from Other Health Insurance Options
Transparency: One of the most significant advantages of Covered California is transparency. The marketplace lays out all the options in a straightforward manner, letting you compare plans based on premiums, covered services, and physician networks.
Standardized Plans: Covered California offers standardized health insurance plans. This means that each insurance company offers the same basic benefits for each level of coverage (Bronze, Silver, Gold, and Platinum), making it easier for you to compare apples to apples.
Financial Assistance: If you meet certain income criteria, Covered California provides financial assistance to make health insurance more affordable. This can come in the form of tax credits to reduce your monthly premium or cost-sharing reductions to decrease your out-of-pocket expenses.
Quality Control: Every plan on Covered California is required to cover a set of essential health benefits, such as emergency services, hospitalization, maternity care, mental health services, and more. This assures you of a minimum level of coverage, no matter which plan you choose.
Why It Might Be a Good Option for Immigrants
Eligibility: Covered California is accessible to legal immigrants who meet the residency and income requirements. Some visa holders and even individuals with Deferred Action for Childhood Arrivals (DACA) status may also be eligible.
Language Accessibility: The Covered California website and its customer support offer services in multiple languages, a feature that can be particularly helpful for immigrants who may not be fluent in English.
Navigators and Certified Counselors: Covered California has a network of certified enrollment counselors, agents, and navigators who can help guide you through the complex process of selecting the best insurance plan for your needs. These services can be invaluable for immigrants unfamiliar with the U.S. healthcare system.
Integration with Public Programs: When you apply through Covered California, you are simultaneously screened for eligibility for public programs like Medi-Cal. This is beneficial for immigrants who might be eligible for these public programs but are unaware of them.
Choosing a healthcare plan can be a complex decision, fraught with jargon and fine print. Covered California simplifies this process, making it more transparent and accessible. For immigrants, who are already navigating the complexities of life in a new country, this simplicity and support can be especially beneficial.
The Importance of Healthcare for Immigrants
Healthcare is a universal need, but for immigrants, it becomes even more critical. Adapting to a new environment, dietary changes, and the stress of immigration itself can take a toll on one's health. Moreover, medical emergencies can strike anyone, anywhere, making it crucial to have a reliable healthcare plan. Uninsured individuals often face prohibitively high costs for medical care, turning what could be a routine medical procedure into a financial crisis. Therefore, securing good health coverage is not just a recommendation but a necessity, particularly for immigrants who are still navigating their way through a new system and a new life in California.
Importance of Health Insurance in the U.S.
In the United States, the healthcare system operates predominantly on a private basis, making it markedly different from many other countries where healthcare is publicly funded. While the quality of medical care in the U.S. is among the best in the world, it often comes with a high price tag. Navigating this intricate system can be challenging, particularly for newcomers to the country. That's where health insurance comes in as an essential buffer.
Healthcare System in the U.S.
The healthcare system in the U.S. is a mix of public and private services. Public healthcare services, like Medicaid and Medicare, are generally aimed at specific groups such as low-income families, children, and the elderly. On the other hand, private healthcare services make up a significant portion of the healthcare landscape and are where most people receive their medical care.
Hospitals and clinics in the U.S. offer cutting-edge medical technology and high-quality care, but these services are expensive. Payment is generally expected at the time of service unless you have health insurance, which can offset these costs. Medical services range from general physician check-ups and preventative care to specialized treatments and emergency medical procedures. The cost of medical services varies widely but is generally high across the board.
Why Having Health Insurance is Crucial
Financial Protection: One of the most obvious benefits of having health insurance is financial protection. Medical bills can be exorbitant, and paying out-of-pocket can quickly drain your savings. Health insurance plans help cover these costs, leaving you to pay a much smaller portion.
Access to a Network of Healthcare Providers: Health insurance plans often come with a network of doctors, specialists, and hospitals. Being part of this network means that not only do you get services at discounted rates, but it also streamlines the process of finding a healthcare provider that fits your needs.
Preventative Services: Many health insurance plans cover preventative services like vaccinations, screenings, and annual check-ups at no extra cost. Preventative care is crucial for early detection of medical conditions, which can be more easily managed or treated if caught early.
Peace of Mind: Knowing that you are covered in case of illness or emergency can significantly reduce stress and improve your overall well-being.
Mandatory Requirement: It's also worth noting that the U.S. mandates most of its residents to have health insurance, failing which could result in a tax penalty. While there are some exemptions, the general rule is that if you can afford health insurance but choose not to buy it, you must pay a fee when you file your federal tax return.
Given the high cost of healthcare in the U.S., going without health insurance is a substantial financial risk. The importance of having a reliable health insurance plan cannot be overstated, especially for immigrants who are adapting to a new life and may not yet be familiar with the healthcare system in the U.S.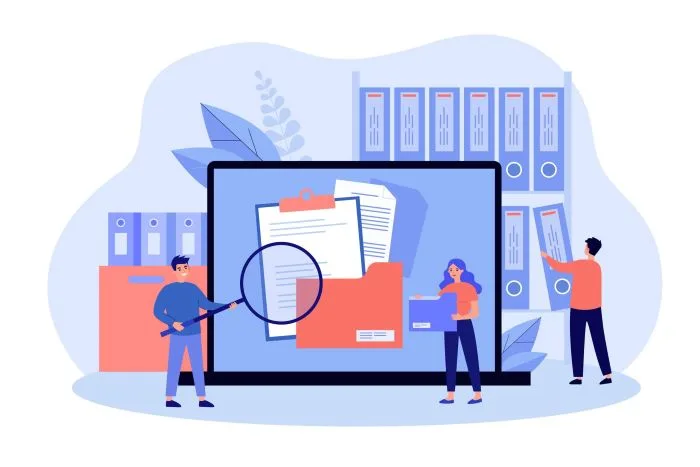 Eligibility Criteria for Immigrants
For many immigrants, understanding eligibility for health insurance can be a complex and sometimes confusing process. Covered California aims to simplify this by providing clear guidelines on who can apply. In this section, we'll outline the key eligibility criteria that pertain to immigrants, focusing on immigration statuses that qualify and the documents required.
Immigration Statuses that Qualify
It's essential to note that Covered California is open to legal residents, including immigrants with various types of immigration statuses. Some of the immigration statuses that generally qualify include:
Lawful Permanent Residents (Green Card holders)
Refugees
Asylees
Individuals Granted Withholding of Deportation/Removal
Cuban/Haitian Entrants
Conditional Entrants
Victims of Trafficking and their Spouses, Children, or Parents
Individuals Granted Temporary Protected Status (TPS)
Individuals with Deferred Action Status (DACA) – While DACA recipients are not eligible for insurance through the federal marketplace, they can apply through Covered California.
Certain Non-immigrant Visa Holders – This includes visa categories such as H-1B, U, and V visas.
It's crucial to check the most up-to-date information as immigration policies can change, affecting eligibility.
Documents Required for Immigrants
To verify your immigration status and complete your application, you will need to provide specific documents. Some commonly required documents include:
Social Security Number (SSN) – If you have one.
Immigration Documents – Such as a Green Card (Form I-551), Refugee Travel Document (Form I-571), or Employment Authorization Card (Form I-766).
Proof of Income – Documents like pay stubs, W-2 forms, or tax returns may be required to determine eligibility for financial assistance.
Proof of California Residency – Such as a rental or lease agreement, utility bill, or California driver's license.
It's worth mentioning that Covered California takes privacy seriously. All your documents and personal information will be securely stored and will only be used to determine your eligibility for health insurance and any financial assistance.
Understanding the eligibility criteria is the first step towards obtaining health insurance coverage. For immigrants, this means familiarizing yourself with both immigration statuses that qualify and the necessary documentation to apply successfully. Being prepared will streamline the application process and bring you one step closer to securing reliable health coverage.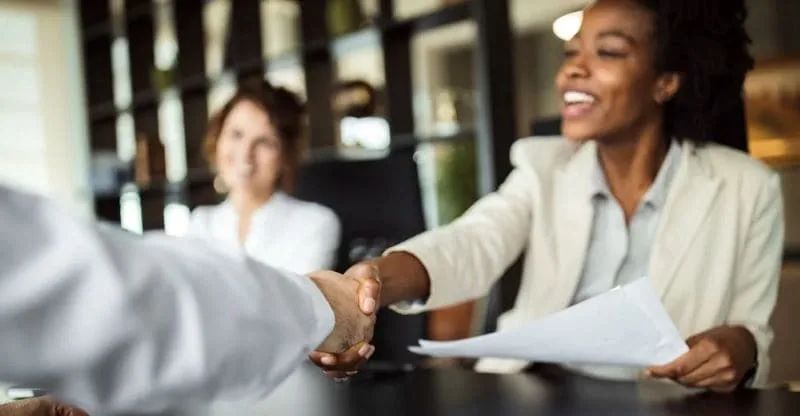 How to Apply as an Immigrant
Applying for health insurance can be a complex endeavor, especially for immigrants unfamiliar with the U.S. healthcare system. However, Covered California aims to make the application process user-friendly and straightforward. In this section, we will provide you with a step-by-step guide on how to apply as an immigrant, emphasizing the importance of accurate documentation, and how visiting a Covered California Enrollment Center can be a game-changer.
Step-by-Step Guide on the Application Process
Create an Account or Visit an Enrollment Center: You have two options here. You can either go to the Covered California website and create an account, or you can visit a local Covered California Enrollment Center for personalized assistance.
Provide Basic Information: Whether online or in-person, you'll be asked to supply basic personal details such as your name, address, and contact information.
State Your Immigration Status: You'll need to declare your immigration status. Make sure to have your immigration documents handy for this step.
Income and Household Size: Information about your income and household size will be needed to determine your eligibility for any subsidies or financial aid.
Compare Plans: You'll be presented with a list of plans that fit your criteria. Take your time to compare the various features, costs, and benefits.
Choose a Plan: After deciding on a plan that best suits your needs, you can proceed to enroll.
Submit Documents: You will be required to submit documents that verify your income and immigration status. Ensure these are accurate and up-to-date.
Finalize Your Application: Review your application thoroughly. Once you're satisfied, you can submit it and await a confirmation.
Make the First Payment: Your coverage will begin from the date specified in your plan, typically after you make your first premium payment.
Visit a Covered California Enrollment Center
If the process seems overwhelming or you'd prefer guided help, consider visiting a Covered California Enrollment Center. Here, you can get one-on-one assistance from experts who can speak your language and guide you through each step of the application process. This personalized touch can be especially beneficial for those who are unfamiliar with healthcare jargon or the nuances of health insurance in the U.S.
Importance of Accurate Documentation
Accurate documentation is a cornerstone of a successful application for several reasons:
Verification of Eligibility: Your immigration status and income have to be verified accurately to determine your eligibility.
Avoid Delays: Incorrect or incomplete documentation can cause delays or result in your application being rejected.
Legal Obligations: Providing false or misleading information can lead to legal repercussions and may result in the loss of your healthcare coverage.
Determining Financial Assistance: The level of financial aid you receive could be based on the documentation you provide, making accuracy crucial for securing the most benefits.
Navigating the application process for Covered California may seem complicated, but it doesn't have to be. Whether you apply online or seek help from a Covered California Enrollment Center, the key is to be thorough and accurate in the information you provide.