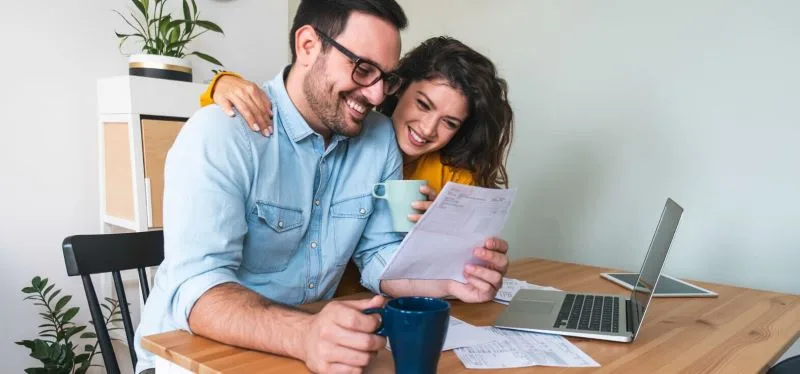 Covered California Income Limits
Welcome to our comprehensive guide on Covered California, the Golden State's official health insurance marketplace. Here, you'll find everything you need to know about the income guidelines that play a crucial role in determining your eligibility and the affordability of your health insurance plan. Understanding these guidelines is essential because they directly impact the type of coverage you qualify for and the amount of financial aid you can receive.
What are Income Guidelines?
Income guidelines are a set of parameters set by Covered California that outline the income ranges eligible for different health insurance plans and subsidies. They are used to determine which health plans you qualify for based on your household income relative to the Federal Poverty Level (FPL). These guidelines are pivotal in ensuring that health insurance is accessible and affordable for individuals and families across a spectrum of income levels.
Determining Your Eligibility
Your eligibility for different health insurance options through Covered California is directly influenced by these income guidelines. They take into account your household size and the combined income of all household members. This information is crucial for determining which insurance plans you're eligible for and what kind of financial assistance you may receive to lower the cost of your premiums and out-of-pocket expenses.
Income Limits and Guidelines Chart
For your convenience, we have provided the current income guidelines in an easy-to-understand chart format. This chart serves as a quick reference to help you identify where your household income falls in relation to the coverage options available to you. It's a straightforward tool designed to assist you in making an informed decision about your health insurance.
Remember, these guidelines are updated annually, so it's important to stay informed about the latest figures to ensure you are looking at the most current information. Our team at Covered California Fresno is always here to help guide you through the process and answer any questions you may have.
2024 Income Guidelines for Federal Tax Credit-Eligible Marketplace Plans
Federal Tax Credits and Subsidies are Available for household incomes above 138% FPL. Typically Households at or below 138% FPL will be enrolled in Medi-Cal.
*For those who do not meet the criteria for Medi-Cal, there is an opportunity to obtain a health plan through Covered California with financial assistance for households with incomes as low as 100% of the Federal Poverty Level (FPL)
**Individuals or families with incomes at or exceeding 400% of the Federal Poverty Level could potentially benefit from a federal tax credit that caps their health insurance premium at a maximum of 8.5% of their income. This calculation is based on the pricing of the second-lowest-cost Silver Plan in their area. Learn more about the 8.5 cap on premiums for high earners.
Percentage of Income Paid for Healthcare Premiums Based on Household FPL
Household Health Plan Costs by FPL
*Example: Let's examine a family of three earning $67,000 annually. Under the 2024 Federal Poverty Level (FPL) guidelines, they fall within the 250%-300% FPL bracket, qualifying them for a subsidized Covered California Marketplace plan. The premium costs are limited to 4-6% of their household income, as shown in the chart.
Consequently, they would pay no more than 6% of their household income on a health plan, amounting to $4,020 yearly or $335 monthly.
In a practical scenario where we reviewed quotes for Silver plans from Covered California, the premiums for three out of four plans were between $265 and $274 per month. This cost equates to about 5% of the family's income, staying within Covered California's expected payment range of 4-6 percent of their annual household income.
Eligibility Ranges for Marketplace Plans and Cost Sharing Plans
Covered California subsidized Plan Qualifications
Federal Premium Tax Credit
AI/AN Limited Cost Sharing
Federal Poverty Level Chart for Medi-Cal Eligibility Programs (2024)
Eligibility Ranges for Medi-Cal Programs
Medi-Cal for Pregnant Women
Medi-Cal Access Program for Pregnant Women
CCHIP (for Children in San Mateo, San Francisco)
CCHIP (Santa Clara counties)
The chart available below serves as a useful guide to assess your eligibility for various health programs based on the Federal Poverty Level. You are welcome to download and print this chart for convenient access and to assist in your health coverage planning.

How to Calculate Your Household Income
Understanding how to calculate your household income is a fundamental step in applying for health coverage through Covered California. Your Modified Adjusted Gross Income (MAGI) is the metric used to determine your eligibility for subsidies and the type of health plans available to you. Here's how you can calculate your MAGI:
Start with your Adjusted Gross Income (AGI) which you can find on your federal tax return.
Add back certain income items such as non-taxable Social Security benefits, tax-exempt interest, and foreign earned income.
Examples of Income to Include:
Wages, salaries, tips, and other taxable employee pay
Unemployment compensation
Social Security payments
Examples of Income Not to Include:
Child support received
Gifts
Supplemental Security Income (SSI)
Changes for the Current Year
Each year, income guidelines may be updated to reflect changes in the economy and cost of living. For the current year, it's important to review any updates or changes to the income guidelines as they could affect both new applicants and renewing enrollees. These adjustments could potentially expand eligibility and modify the financial assistance you could receive, which makes it essential to stay informed of the latest information.
How Income Affects Your Plan Choices and Costs
The level of your household income determines which plans you qualify for and the amount of subsidy you can receive. Higher incomes may lead to lower subsidies, while lower incomes can qualify for more substantial assistance, affecting both the premiums and out-of-pocket costs of the health plans offered through Covered California.
Reporting Income Changes
It's vital to report any changes in your income to Covered California throughout the year. Accurate income information ensures that you receive the appropriate amount of subsidy and are enrolled in the correct plan. Here's what you need to know:
When to Report: As soon as possible after a change in income occurs.
Why It's Important: To avoid owing money when you file your annual tax return or missing out on higher subsidies.
Reporting changes is simple and can be done online, over the phone, or in person at our Covered California Enrollment Center.
Frequently Asked Questions
Navigating income guidelines can be complex, and we understand that you might have questions. Let's address some of the most common inquiries and clear up any misconceptions:
Q: Do I have to include my children's income in household income? A: Yes, if they are required to file a tax return, their income is included in the household income calculation.
Q: Will receiving unemployment benefits affect my eligibility? A: Unemployment benefits are considered part of your household income and must be included in your MAGI.
Q: Can changes in income during the year affect my coverage? A: Yes, significant income changes can impact your eligibility and subsidies, so it's important to report them promptly.
Q: Is there financial help for incomes over 400% of the Federal Poverty Level (FPL)?

A: Recent changes have extended financial assistance options. Individuals and families with incomes that exceed 400% FPL may now qualify for help depending on specific circumstances such as the cost of qualifying Silver Plans.
Getting Assistance with Your Application
You don't have to navigate the application process alone. Our Covered California Enrollment Center is staffed with knowledgeable professionals who can assist you every step of the way. Here's how you can benefit from our assistance:
Expert Guidance: Our team stays updated on all the latest changes to policies and guidelines.
Tailored Advice: We provide personalized advice that aligns with your unique financial situation.
Application Support: From calculating your income to completing your application, we're here to help.
Conclusion
Understanding and applying income guidelines is critical to securing affordable health coverage. We've discussed how to calculate your household income, the importance of staying updated on annual changes, and how to report income shifts to Covered California.
Call to Action
Every individual's situation is unique, and we're committed to providing personalized support to navigate the complexities of health insurance coverage. We invite you to reach out to our  Enrollment Center with any questions or to discuss your specific circumstances. Let us help you secure the coverage you need.
This article was authored by Mark Svetlik, with the assistance of automation technology. The content has undergone thorough editing and fact-checking to ensure accuracy, both during the writing process and prior to publication.