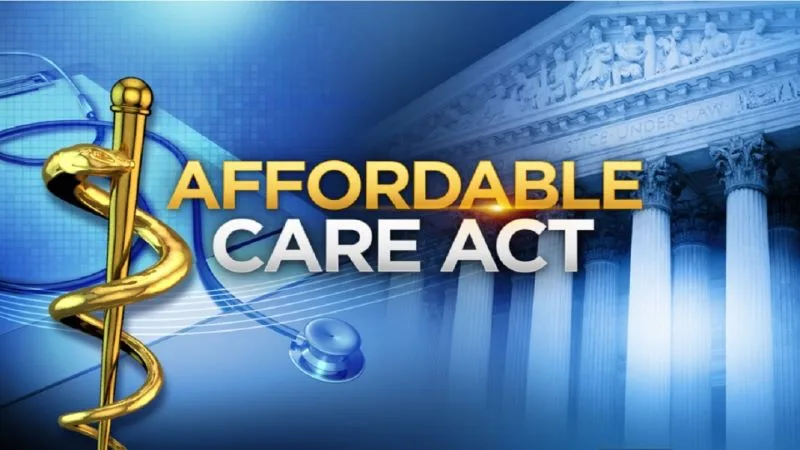 Covered California 2024 Health Plans and Rates: What You Need to Know
SACRAMENTO, Calif. — Covered California has announced the rates and plans for 2024, and there's a lot to unpack. While the initial news might seem alarming with a 9.6 percent rate hike, there's more to the story, particularly for those who receive financial help.
Why the Rate Increase?
The 9.6 percent rate bump is a cumulative result of various factors:
Increased health care utilization in the post-pandemic era.
Pharmacy costs on the rise.
Inflationary pressures affecting the healthcare industry, including rising costs of care, labor shortages, and increased salaries.
However, there's light at the end of the tunnel, as Covered California's Executive Director Jessica Altman assures, "Covered California's market remains stable and continues to deliver more choices to our consumers."
Financial Help: More Than Ever Before
Thanks to the Affordable Care Act subsidies and added financial aid in California:
Many enrollees will maintain their current monthly coverage costs in 2024.
Some will even see a decrease in their monthly expenses.
The enhanced subsidies due to the Inflation Reduction Act ensure record-low monthly expenses. Shockingly, nearly 20% of enrollees will have no premiums at all. Additionally, the new state-legislated financial support will offer new benefits in 2024 for Californians earning up to 250 percent of the federal poverty level. This includes significant enhancements to Silver Cost Sharing Reduction (CSR) plans.
Deductibles and Other Benefits
In 2024, deductibles will vanish entirely in all three Silver CSR plans, streamlining the process of selecting a plan and removing potential financial hurdles to health care access. Additional benefits differ by plan but include:
Lowered generic drug costs.
Reduced copays for primary care, emergency care, and specialist visits.
A decrease in the maximum out-of-pocket cost.
These are specific health insurance plans available under the Affordable Care Act (ACA) to lower the out-of-pocket costs for eligible individuals and families.
In essence, CSR plans reduce the amounts that enrollees have to pay in terms of deductibles, copayments, and coinsurance when they access medical care. These reductions make health care services more affordable and accessible for those who qualify based on their income.
There are different levels of CSR plans, often denoted by a percentage, like Silver 73, Silver 87, and Silver 94. These percentages roughly indicate the actuarial value of the plan, which is the average percentage of total average costs for covered benefits that a plan will cover. For instance, a Silver 94 plan, on average, would cover 94% of health care costs, with the enrollee responsible for the remaining 6% through deductibles, copayments, and coinsurance.
To qualify for a CSR plan, an individual or family must:
Be eligible for a Silver plan through the ACA marketplace.
Have a household income from 100% to 250% of the federal poverty level (in states that expanded Medicaid; in other states, it's from 139% to 250%).
Not be eligible for public coverage, such as Medicaid, the Children's Health Insurance Program (CHIP), or Medicare.
Not have access to affordable coverage through an employer.
The specific benefits and reductions associated with a CSR plan can vary, but the main idea is to make health care more affordable for those with limited income.
Rate Changes in Perspective
While this year's 9.6 percent increase is indeed higher than past years, the five-year average remains low at 3.6 percent. Over the last five years, Covered California has experienced:
Increased enrollment due to the pandemic.
Expanded federal and state subsidies.
The implementation of a penalty for those without coverage.
All these factors influenced premium levels, but Californians still benefited from one of the lowest average rate hikes in the nation over this period.
2024: Choices Galore!
With 12 carriers providing coverage, competition is fierce. All Californians will have at least two choices, with the vast majority having access to three or more carriers. Some significant changes in 2024 include:
Inland Empire Health Plan: Will begin offering coverage in Riverside and San Bernardino counties.
Aetna CVS Health: Will expand into Contra Costa and Alameda counties.
Health Net: Will extend its reach into Imperial County with an additional HMO plan.
Unfortunately, Oscar Health will withdraw from California in 2024. Affected enrollees will have the chance to select a new plan or transition to the lowest-cost plan in their current tier.
How to Explore Your Options
Interested in knowing your eligibility and options? Consumers have a plethora of resources:
Covered California's Shop and Compare Tool: A great online resource to determine eligibility and available plans.
Certified Agent: Find the nearest certified Agent for free assistance in various languages.
Phone: Call Covered California Enrollment Center at (888) 280-0763 for free information or phone-based enrollment.
About Covered California
Covered California, the state's health insurance marketplace, offers affordable, high-quality insurance. It's the sole platform where eligible individuals can avail of financial help on a sliding scale to cut down premium costs. Some might even qualify for low-cost or no-cost Medi-Cal. Governed by a five-member board appointed by the state's governor and Legislature, Covered California strives to make the health insurance marketplace beneficial for all Californians.
For more information, please visit our Covered California Enrollment Center